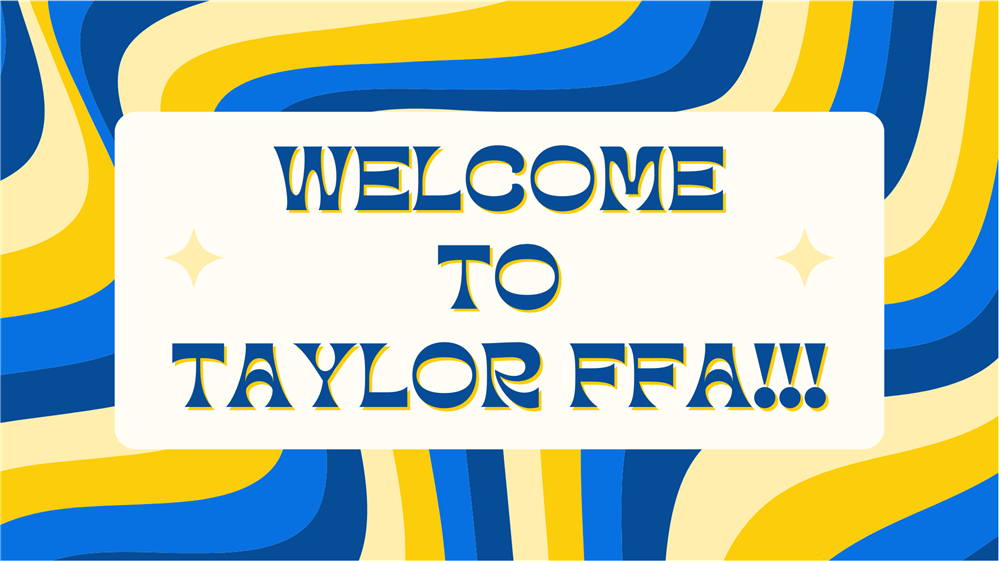 FFA
What is the FFA?

FFA is a dynamic student-led leadership development organization for students of agricultural education. The FFA changes lives and prepares students for premier leadership, personal growth and career success.

What does FFA stand for?

FFA stands for Future Farmers of America, which is the name of the organization, but we do not use the full name and instead operate as the "FFA" because Future Farmers of America implies that we are all preparing to be farmers. Agriculture is much broader than farming and ranching. Members study things such as horticulture, aquaculture, food sciences, accounting, wildlife management, mechanics and engineering.

FFA Motto: Learning to do, Doing to learn, Earning to live, Living to Serve.

Advisors:

&

ANYONE IN AN AGRICULTURE CLASS IS INVITED TO JOIN THE TAYLOR FFA!!